Tel: 831.372.0521
Cell: 831.596.0521
tony@grandaveflooring.com
Tony Gamecho started out working as an installer so he is a wealth of knowledge from installation practices, sales, and owning a business he has done it all.
Michael Krokower
Interior Design Veteran
Tel: 831.372.0521
Cell: 831.277.0341
michael@grandaveflooring.com
Michael is a veteran of the flooring and interior design business having been in business for himself for over 40 years.
Twenty-two years ago, after he relocated from Los Angeles to the beautiful Pacific Grove area, he started Mykels Interiors. Having worked together extensively, as well as being friends for over 20 years, Michael and Tony knew there was a natural synergy to their respective businesses. After discussing it, they decided that together, they could provide an unparalleled blend of offerings and services to the people in the Monterey Bay Area and decided to merge their businesses.
Michael is an active member of the Rotary Club and The Pacific Grove Chamber of Commerce. He has received numerous awards over the years in recognition for his service to the Rotary and Chamber of Commerce. He continues to serve his community as a board member and Sergeant at Arms for the Rotary Club, and as a board member and Second Vice Chairman of the Chamber of Commerce.
Serving his customers with ethical business practices, and giving back to the community are the primary focus of his career.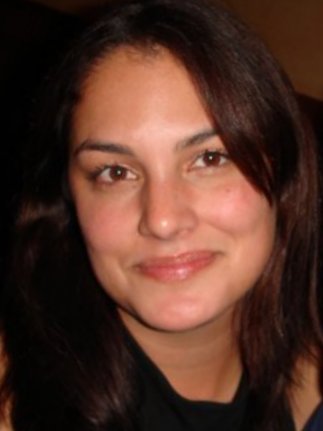 Sara Lauderdale
General Manager
Tel: 831.372.0521
Cell: 831.224.2739
sara@grandaveflooring.com
Sara is our General Manager. She joined Grand Avenue Flooring & Interiors in April 2011 after having been in the flooring business since 2002. In her present position, she is able to offer the highest level of customer service, including going out to the job site to introduce the client to their licensed and bonded installers, and then returning before the job is complete to make sure the client is completely satisfied.
Sara was raised in the Florida Keys and the island of Palau, a U.S. trust territory in the Pacific Ocean near Guam, and settled on the Monterey Peninsula in 1997. She became interested in flooring and interiors while working on an Interior Design degree at Monterey Peninsula College.   Sara has made a career out of her terrific memory, keen eye for color and style, and extreme attention to detail. She loves assisting clients with options, and says she loves most to see the happy look on their faces when their project is completed (beyond their expectations of course!).
Sara is constantly learning new things, and stays current with new designs, products, and trends. She also tries to keep up-to-date on Green Products and ways to save clients money by learning about specials and sales that go on throughout the year. If you are looking for a decorator, and salesperson that is easy to work with, can keep pace with your budget, decorates around your lifestyle with function and your ideas in mind, please give Sara a call. She'll  provide you with professional and friendly service from start to finish.